People who are familiar with my work, both as a textile designer and as a painter, know that I have a great love for Oriental rugs. They are my passion, my muse, an immutable influence in my work. That's why sharing what I know with you about how to buy a Persian rug, is so much fun for me, and I hope it'll help you to make just the right decision.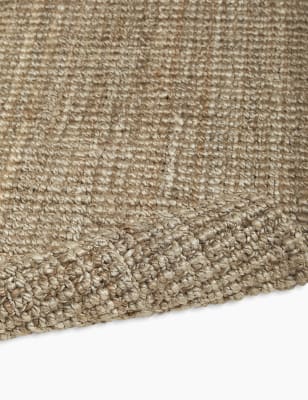 First, let's discuss what an Oriental rug is. The term Oriental rug refers to handmade rugs from the continent of Asia, which includes Turkey, Iran (Persia), Afghanistan, Pakistan, India, China, Nepal, Mongolia, Uzbekistan, and Kirgizistan.
A Persian rug is an Oriental rug, but not all Oriental rugs are Persian. Throughout history, Persia has been considered the carpet weaving center of the world. It has been considered to be "the leader" for thousands of years. Until recently, most of the Oriental rugs sold in the United States were from Persia (Iran). People generally assumed that Persian rugs were the finest in the world. If one owned an Oriental rug woven in Iran. it was considered to be of superlative quality. The truth is that while there are Iranian rugs of superb quality, there are also others which range from mediocre to poor. So, in advising you as to how to buy a Persian rug, rule #1 is to deal only with a reputable dealer. Stay far away from "Going Out of Business" sales. Also avoid traveling auctions. They are usually outlets for rejected goods. It is advisable to deal with m and s rugs direct importers of handmade rugs.
My second tip on how to buy a Persian rug is, be sure the rug pleases you aesthetically. Do you like the overall "look" of the rug? Do you like the pattern and color? Is the color rich and luminous? Is the pile at an even height, and sheared properly? Is the size appropriate for the area in your home where you want to place the rug? Remember, you are looking at "one of a kind" rugs and some of the dimensions are a little off-beat. They will not necessarily be in standard sizes. like a programmed rug or a machine made rug. Also, bear in mind that authentic hand knotted or woven Oriental rugs are "perfectly imperfect". The slight inconsistencies are proof that the rug was made by hand, by a human weaver, and not a machine. If the rug is slightly irregular in shape, slightly warped looking, that is also a mark of "made by hand". Many of the looms that tribal weavers use are wood. Wood reacts to heat, cold and dry or moist air. The loom can warp. Hence, the reason for some of the irregularities. When you deal with art, irregularities just make the art more charming. In other words, if the rug is pleasing to you, these irregularities do not diminish the value of the rug.